allteenstars.com
LovelyAnne's first (well, second)
cumming here is here! Here's the first:
http://x-rated-best-of-porn.blogspot.com/2014/03/lovelyannecom-teaser.html
(make sure to view her first appearance on this blog before you continue here..!)
And here she is the one and only blonde teen porn super star(lett),
making men turn their heads first, then their heads start spinning :-D
Just kidding, the first two pictures aren't really part
of the photo sets, although they are distributed together.
Right now I have seven LovelyAnne.com-photo sets with
about 80 pics in each. I start of with two sets here today! :-)
That was that of LovelyAnne in this posting,
I'll publish only one picture set from her
in
one posting. All my plans (except an idea about
starting to publish hardcore sex photo sets from
teengirls.com
(and I have 370 (!!!) sets but I chose
to download most sets in tho different image
sizes, I
probably will publish the smallest ones
due
to the
fact space isn't infinite here
at Blogger homeworld ;-)
This even though storage space and bandwith
doesn't seem to be any
proble
m at all for
Blogger.com
Here's a few selected juicy pictures of another
teen porn goddess:
www.debbieteen.com
That was crazy :-D Debbie outdoors again making me really girl crazy and horny with her shaved beautiful cunt, beautiful medium sized perfect breasts, pretty looks, wild smile and strange behaviour really in this strange picture series... Well, I sure dream of her too now, almost forgot about LovelyAnne for a while, while picking these pictures of Debbie. Please let me fuck a girl like Debbie..! ;-)
Lovely Anne www.lovelyanne.com is back and this time hundreds of hot sexy pictures of this fascinating, super pretty sweet, big nice real breast, shaved cunt, blonde hair, slim, very nice SMILE and sweet appearance - she's nothing but a super teen porn goddess (from Hungary...) and what do we wanna do?
Fuck her like crazy of course because this charming little blonde sex bomb makes our heads spin fast and our cock stand up, get harder and harder and finally enjoy some kind of seXtasy :-D just by looking at pictures of this wonder woman..! I'm a wild fan of her and have thousands of pictures of her after just one month paying member of her site (I downloaded damn good pics of other associated girls =
Beware, not all Lovely Annes online are this Hungarian superteenporngirl, but many of the others are sweet too:
https://twitter.com/ItsMeLovelyAnne
This young chick sadly has only one ok profile picture and only three total, so I couldn't resist tweeting a few tweets to her asking for more and better pictures and telling her about LovelyAnne.com hehe... :-) Yes I know I'm girl and LovelyAnne.com crazy but just wait all you porn freaks, I have hundreds of super sexy beautiful wanna-fuck-her-like-crazy-yeah pictures of another
But while we're waiting for the third cumming :-D of the one and only real LovelyAnne the teen porn goddess making me spin like crazy everytime I look at pictures of her, I just have to show you one fine real porn picture of a porn babe sticking not one but two (ok, they are not monster dicks but slim vibrators, and I just discovered this dirty girl are aiming one of her vibrators in&up into her backdoor (I hate all things anal sex...) but what the hell, it's a great full-on solo sex good old porn, porn babe plays with sex toys just making us more girl crazy because we think the girls/babes should play with our toys and let us do all the penetrating of these girls pussies and mouths...
This girl has far too much/long hair and we hardly see her mouth and chin, I hate pubic hair on girls/women more than too long hair on their heads but damn it I don't want to get stuck in very long hair on girls/womens heads because I'm a man damit, and want skin contact, not hair allover, and I think girls almost always look better with longer hair than men but not so long it goes halfway down her back and covers her breasts too... :-( And girls with longer hair must at least organize it in can't-remember-what-it-is-called-in-English ("fletter" in Norwegian, pony tails for instance). I love that this hot porn girl has naked fine feet and shaved cunt but I miss seing her mouth/face and breasts, but what the hell, a delicious pussy like that teasing us with that damn plastic cock substitute... ;-)
So what do you think, is this a good porn picture and ok until I let LovelyAnne go full-on teen blondie porn supergirl (with super sweet pretty face, perfect rather medium-large very pretty breasts, and a shaved pussy thank god, and sweet little pretty feet too yes!)..?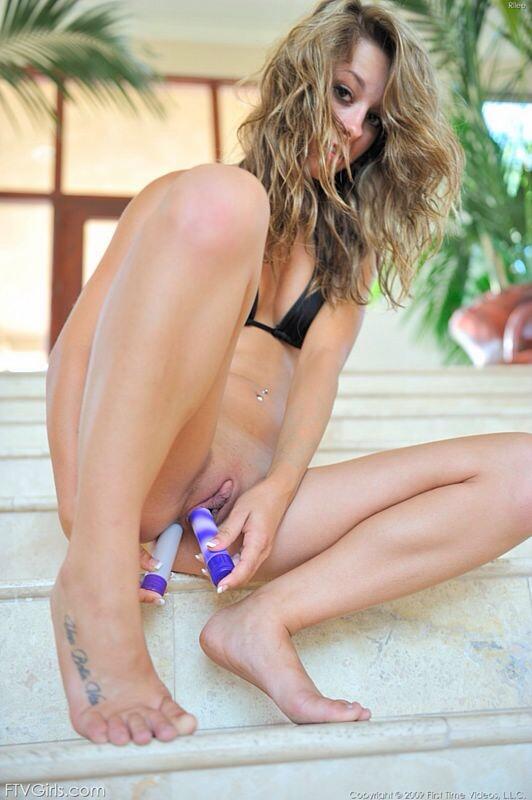 https://pbs.twimg.com/media/BmqMRx-IQAA0XgW.jpg
This hot nice piece of porn comes from Twitter but I don't remember which blog right now, and according to the text on the bottom of the pic it comes from some site called
www.FTVGirls.com
@falcon77777dc @Miss_B_Bennett @_Sexy_Teens_ @SexKittinsZA @lovinit64 @l8jxx71 @sofia13_sketube @fatenah69 pic.twitter.com/ISn9cLHZ41
— Sexy Women™ (@luckypete21) October 29, 2013
I can't resist tempting you a little more by showing you what kind of super porn naked pictures that awaits you, this sweet blonde girl outdoors in nature is
www.debbieteen.com
and she's almost as delicious as LovelyAnne, and I look forward to present 118 picture folders to you from these teen porn sites cooperating through Remember that you can see more of this super sexy girls on this blog I haven't explored yet:
http://allteenstars.hugescock.com/
FUCK..!
That's all folks ;-)